Surgery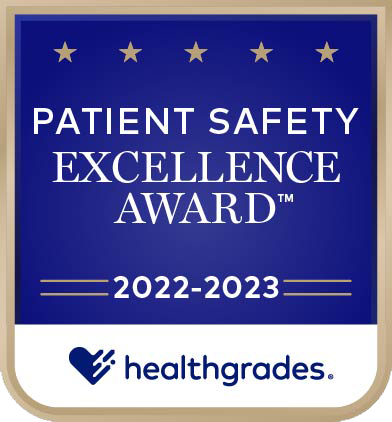 ECHN's team of highly-skilled surgeons perform high-quality surgery for an assortment of patient needs. From surgical intervention for cancer and orthopedic repairs to aesthetic enhancements, we have you covered. ECHN surgeons use a variety of surgical techniques to match your needs. We provide minimally invasive techniques such as robotic, laparoscopic, and video-assisted thoracoscopic surgery (VATS) procedures as well as traditional open procedures. Our surgeons consider pain, recovery time, scarring and the individual needs of each patient when determining which type of procedure will be most effective. Our family of nurses will support you and your family during your stay whether it is for a quick visit as an ambulatory surgical patient or as an overnight guest in our hospital for more extensive surgeries.
ECHN's surgical specialties include:
Colorectal surgery
Ear, nose and throat (ENT) surgery
General surgery & Robotic General surgery
Hand and Wrist surgery
Ophthalmological (eye) surgery
Orthopedic surgery
Plastic and Reconstructive surgery
Podiatric (Foot) surgery
Spinal surgery
Thoracic surgery
Urologic surgery
Vascular surgery
Ambulatory and Emergency Surgeries
The Ambulatory Services Center at Manchester Memorial Hospital and the One Day Stay Unit at Rockville General Hospital provide ambulatory surgery procedures options to patients that are less invasive and do not require an overnight hospital stay. Due to advances in surgical techniques and anesthesia, ECHN surgeons are highly trained in minimally invasive surgical techniques and use sophisticated robotic-assisted surgical systems that can reduce pain and discomfort and provide a quicker recovery time. Some of our common ambulatory surgeries performed within our surgery departments include:
Cataract surgery
Gynecological procedures
Knee arthroscopy
Shoulder surgery
In the event of an emergency, the surgical teams at Manchester Memorial Hospital and Rockville General Hospital are available to treat adults and children 24 hours a day, 7 days a week.
Minimally Invasive Robotic Surgery
Minimally invasive surgery, often using robotic-assisted technology, is more precise and results in better patient outcomes. It can also reduce the length of your hospital stay and overall recovery time. Manchester Memorial Hospital utilizes some of the most advanced robotic-assisted systems in medicine – technology that is typically reserved for larger hospitals.
Patient Resources
Our educational resources are available to help you prepare for you upcoming surgical procedure. View and download these guides below:
Surgical Preparation Guidebook [PDF]
Preoperative Hibiclens Bathing Instructions [PDF]