Occupational Health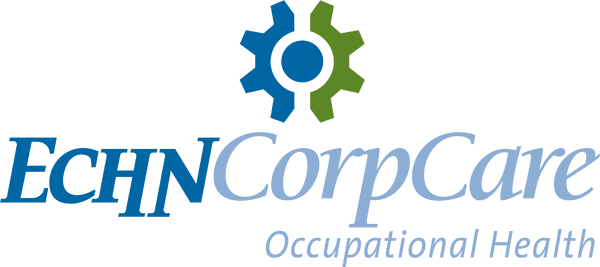 Occupational Health Services
CorpCare is ECHN's primary provider of occupational health services, giving businesses a cost-effective way to provide employees with high quality healthcare resources.
The most important resource for any company is to have happy and healthy employees, therefore, occupational health services are a valuable resource for employers seeking to build and maintain a healthy workplace.
Through CorpCare Occupational Health, we deilver high-quality medical care and treat work-related injuries illness and provide physical therapy services.
In addition to treating employee-related injuries and illnesses, CorpCare provides a full line of medical surveillance programs, employment physical examination programs, DOT exams and testing services, including drug and alcohol testing.
Occupational Health Resources
The CorpCare Occupational Health Medical Office is available to treat employees for a number of conditions.
For All Workers
Employees who are injured on-the-job need to notify their supervisor and seek medical attention.

Before your visit to CorpCare, please download and fill out these forms in which you may need for your appointment:

CorpCare Evaluation for Respirator Use [PDF]
CorpCare Evaluation for Respirator Use (Spanish) [PDF]
CorpCare Physical Exam Form [PDF]

For Healthcare Workers
If you are a healthcare worker, please download and fill out these forms before your visit to CorpCare:

Healthcare Worker Hepatitis B Form [PDF]
Healthcare Worker Supplementary History Form [PDF]
HIPAA Consent and Acknowledgement Form [PDF]