Emergency Services
Our full-service emergency departments at Manchester Memorial Hospital and Rockville General Hospital are available to patients 24 hours a day, 7 days a week. They are staffed with a full range of specialists including board-certified emergency medicine physicians, physician assistants, nurses and other emergency personnel who are trained in basic and advanced life support.
Patients who arrive to the emergency department will be seen based on the severity of their injury or illness. They are most commonly seen within 20 minutes of arrival, but the most seriously ill or injured patients will be attended to immediately. Our emergency departments are capable of providing treatment for almost any emergency condition, including:
Anxiety and depression (including suicidal thoughts)
Broken bones
Burns or smoke inhalation
Chest pain
Choking
Coughing up or vomiting blood
Fainting or loss of consciousness
Heart attack
Ingestion of poisonous substance
Injury resulting from an accident, drowning or deep and large wounds
Lacerations with bleeding that won't stop
Muscle sprains and strains
Severe or persistent vomiting
Significant breathing problems
Significant head injury
Stroke
Sudden and severe pain anywhere
Sudden dizziness, weakness, or change in vision
Upper abdominal pain or pressure
Awards & Recognitions
At ECHN, we provide our patients award winning care with state-of-the-art technology and leading medical professionals in a friendly and comforting environment. Manchester Memorial Hospital and Rockville General Hospital have been recognized by state and national agencies for their quality of care from some of the most prominent and respected healthcare organizations in the country.
Manchester Memorial Hospital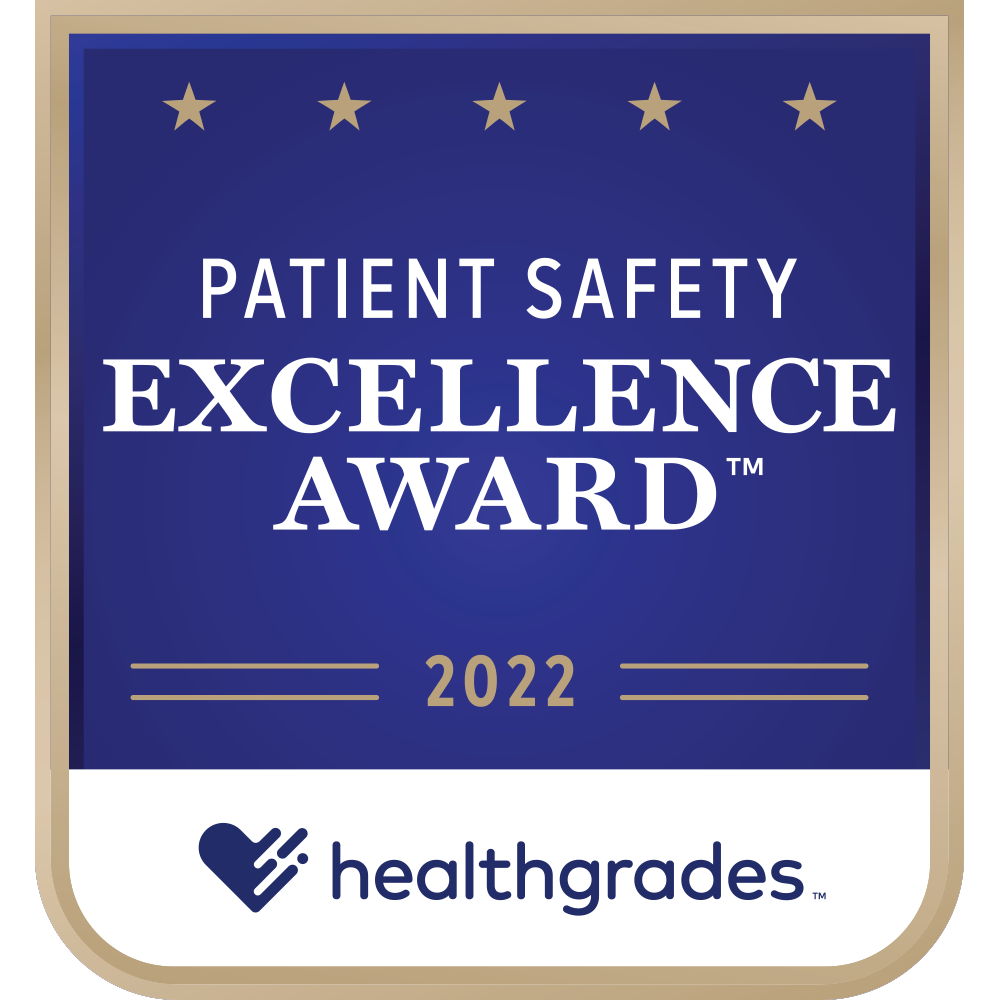 Patient Safety Excellence Award™ – Healthgrades
The award recognizes hospitals scoring in the top 10% in the nation for patient safety, with the lowest occurrences of 14 preventable patient safety events. Manchester Memorial Hospital is the only hospital in Greater Hartford to achieve this recognition and one of only two hospitals in all of Connecticut.

American Heart Association/American Stroke Association's Get With The Guidelines® – Stroke Gold Plus Quality Achievement Award.
The award recognizes our commitment to ensuring stroke patients receive the most appropriate treatment according to nationally recognized, research-based guidelines based on the latest scientific evidence.
Manchester Memorial Hospital & Rockville General Hospital
American Heart Association/American Stroke Association's Target: StrokeSM Award
Both hospitals have received this recognition, based on a set of quality measures developed to reduce the time between the patient's arrival at the hospital and treatment with the clot-buster tissue plasminogen activator, or tPA, the only drug approved by the U.S. Food and Drug Administration to treat ischemic stroke.