Neurosurgery at ECHN
Neurosurgery is a medical specialty around the diagnosis and treatment of injury to, or diseases and/or disorders of the brain, spinal cord, spinal column and peripheral nerves.
Neurosurgeons have extensive training in the diagnosis of all neurological disease and provide operative and non-operative management (prevention, diagnosis, evaluation, treatment, critical care and rehabilitation) of neurological disorders.
Healthy is finding the right doctor.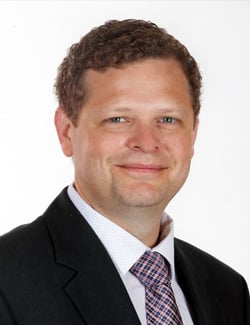 Dr. Eric Hintz is an accomplished neurosurgeon with six years of post-training experience. He received his medical degree from the University of North Carolina Chapel Hill School of Medicine, completed his residency in neurosurgery at the University of Rochester, and obtained his fellowship in Surgical Neuro-Oncology at Northshore University Hospital. He also served as Chief of Neurosurgery at San Antonio Military Medical Center during his Army active-duty service commitment. In addition, he is a published researcher in major medical journals.
Dr. Eric Hintz is a Board Certified Neurosurgeon and is currently accepting new patients in South Windsor.

More about our Neurosurgery Service Offerings