Nursing Jobs
If you are looking for a nursing career with opportunities for advancement, consider Eastern Connecticut Health Network (ECHN). Our two hospitals, Manchester Memorial Hospital and Rockville General Hospital, both provide our nurses with job, location and career flexibility.

A Nursing Career You'll Love.
Nurses choose to work at ECHN for a variety of reasons, but they stay for the culture of teamwork emphasized at our hospitals. Our nurses collaborate with all disciplines of the healthcare team to support a culture of safety. We help each other perform at their individual best so care remains patient-centered and outcome focused.

Don't just balance work and life.
Love them both.
A Culture of Safety
Because our nurses are integral to our patient care, we have instilled a culture of safety. In fact, we are in the top 5% in the nation for Patient Safety Excellence. This means our nurses work in an environment that is safe for themselves and our patients.
If you are caring and compassionate and are interested in joining our team of dedicated, professional nurses, we'd love to welcome you to Eastern Connecticut Health Network where our goal is to provide quality, compassionate, accessible care to everyone.
Why Nurses choose to work at ECHN
Competitive pay and sign-on bonuses
Medical, dental, vision and life insurance benefits
Long- and short-term disability
Flexible spending accounts (FSAs)
401k
Online learning and career advancement through HealthStream
Advancement opportunities
Sign On Bonus
When a new employee is hired into a benefit eligible position of 30+ hours, we have established a tiered sign on bonus program in which the new employee will receive a bonus of:
Tier 1: $10,000
Tier 2: $8,000
Tier 3: $5,000
*These bonuses can change at any time, please refer to the job posting for the exact rates and eligible of the bonus
Are you interested in a Per-Diem Role?

Healthcare Staffing On Demand is a new Connecticut based resource pool, seeking Registered Nurses to join ECHN and Waterbury Health with flexible scheduling and competitive rates.*
*Rates offered by Healthcare Staffing on Demand are Agency rates only and not ECHN rates

Nurse Graduates
We accept new Registered Nurse Graduates to apply to any of our open RN positions to be considered as a "Grad Nurse" until the passing of NCLEX. We work closely with our Grad RNs and assign each person with a preceptor for a smooth transition into a Staff RN role.
Career Development
We are committed to transitioning newly licensed nurses successfully in the organization and support professional growth for our nurses with a range of residency and specialized programs.
Awards and Recognition
We are proud of our hard-working and caring nurses that make up our team and honor them through our recognition program.
Employee Benefit Plans and Programs
Our employees make the difference to the people we care for and the communities we serve. They are our greatest asset and the key to our success.
Employee Testimonials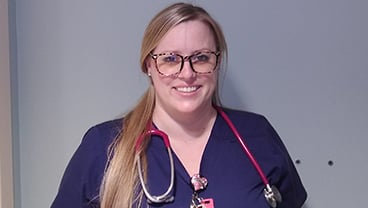 "I started working at ECHN at age 16; I have worked in numerous departments within the hospital both as a nurse and nonclinical employee, giving me the opportunity for a lot of growth and development. As an RN preceptor, I make sure my orientees are given both autonomy and support throughout their orientation. I always try to seek out the best learning opportunities for my orientees to help them succeed."
AMANDA NIEMCZYK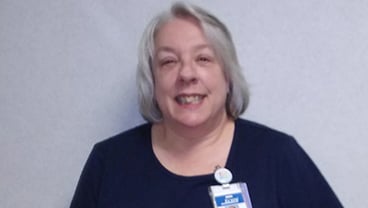 "I like working at Manchester Memorial Hospital because it's a great community hospital and I love the staff and teamwork; all the nurses and management work well together and are always willing to help, no matter what."
COLLEEN TARDIF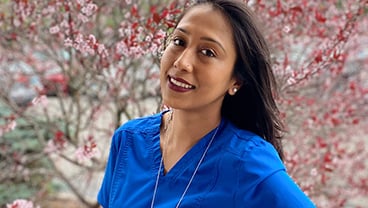 "I started volunteering at Manchester Memorial Hospital when I was in high school; I loved the environment of the hospital. I applied at the kitchen and worked there for 10 years before I got my LPN license. To me ECHN is family; I practically grew up working for ECHN and I love every moment of it. I would tell a friend interested in a job here to definitely apply because there is respect in ECHN. I believe every job should have mutual respect for each other and the job that we do and ECHN has that respect. I would tell them there are opportunities for growth in ECHN; I began working in the kitchen and now am a nurse helping people."
TOGOR PALMA
Our Journey to Create a Culture of Safety
ECHN is committed to be a High Reliability Organization, which means we continuously work together to improve patient outcomes and provide a safe environment for our patients. We foster a culture of safety in our hospital by following and monitoring our quality and safety practices and continuously seek ways to improve care.