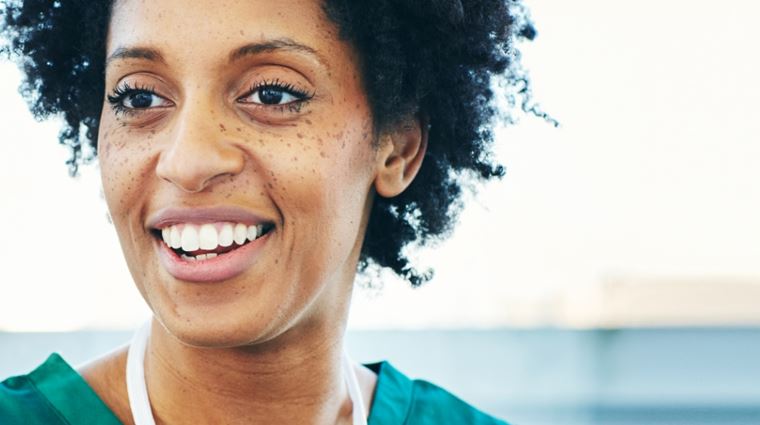 Employee Testimonials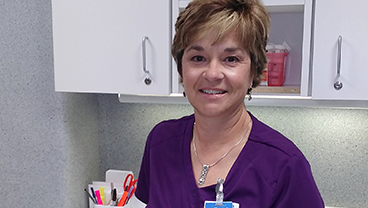 "I like working at ECHN because it is close to home. Because of this, I have been able to really develop my nursing career here at Manchester Memorial Hospital. The staff is also really close. In each department I have worked over the years, all my co-workers have become like a second family to me. They have celebrated my life events; through marriage, through the birth of my children, even through loss. They have also supported me and mentored me professionally and I feel that I can rely on the strong clinical skills of my fellow nurses and physicians to create the best outcome for each patient."
DAWN MOREAU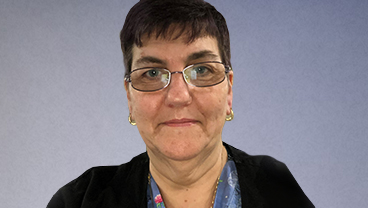 "I came to ECHN after having graduated from nursing school; ECHN was the first company to offer me a job! I think it is important for a potential new hire to understand that while our hospital is not a big inner city hospital, there is so much opportunity to grow and learn here. You won't get lost in the environment, management teams do a great job, and there is tremendous support and teamwork all around. ECHN really cares about the patients and the community. They take patient care very seriously and are tirelessly working to improve the patient experience. In my 35 years here, my favorite project I've worked on was when I was on the team that designed the Critical Care Suites; it was so much fun and very exciting."
MARLENE BARNETT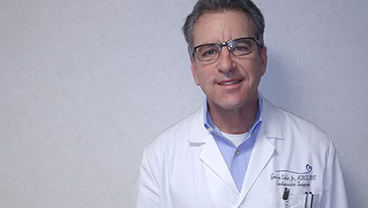 "When I saw a job posting for ECHN, I remember feeling delighted in learning that ECHN was filling full-time positions. I also was excited to work in Manchester, where three generations of my family have grown up. It makes me happy to be here; it has always felt like home here. The number one reason I recommend someone to work at ECHN is because at the hospital, you are part of a world class team. Even more, there is a feeling of cooperation, teamwork, discovery, and service that words can't quite articulate. I am humbly grateful for the opportunity to work, grow and help our patients with their cardiac needs."
GORDON ECKLER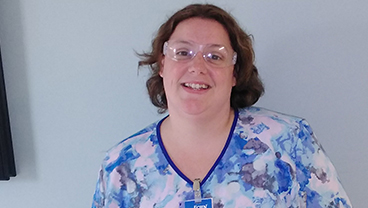 "I chose to work at Manchester Memorial Hospital to gain more experience in my career. I love taking care of people, and my patients motivate me to wake up and go to work every day. At Manchester Memorial Hospital, we are all about teamwork and we act like we are family."
JILLIAN FOWLER
"When I was considering going to nursing school, a family friend recommended that I should apply to ECHN to work at the hospital as a way to gain great healthcare experience while in school. In turn, if one of my friends were looking for a job, I would recommend a CNA position at ECHN. ECHN provides the perfect opportunity to learn a wide variety of medical skills, how to interact with patients, and compared to larger hospitals you get to know staff and managers by name. There is an opportunity to grow and gain confidence in the medical field here. When I'm not working or busy with school, I'm either catching up on my Netflix shows with a good plate of food, hiking with my friends, playing with my dog Scout or spending time with my family."
Ann Monica V. White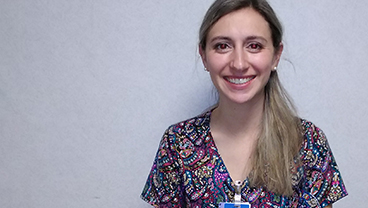 "I enjoy working at the hospital because I have always been passionate about helping people and ECHN has provided me the opportunity to provide high-quality, compassionate care through a great staff that works like a team. In being a smaller community hospital, I am able to provide better quality and personal care to my patients. In just under a year of working here, I have been able to develop strong professional relationships with experienced nurses and physicians who have helped guide me into my career and help me grow as a nurse and person. In my free time I enjoy playing soccer and taking my dog on adventures to new towns and cities exploring coffee shops and eateries. I also take a lot of pride in being the first nurse in my family."
JULIANNA CECCARINI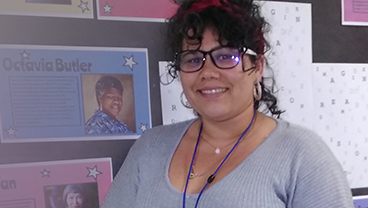 "I choose to work at ECHN because working here allows me to strengthen and exercise my skills as a Special Education Teacher within a safe environment. Working here at the Clinical Day School offers me a unique opportunity to work within a therapeutic/academic setting as a Special Education Teacher and the experience that I have gained already has been invaluable. When I first became an employee at ECHN, it was clear early on that I was going to be one part of a team that had a clear mission and worked together to accomplish it each day.
I have been able to work closely with a variety of roles that advocate for young adults while helping to move them forward in their journeys. I started off at the beginning of my teaching career and now just a few years later I am confident in my role and more knowledgeable towards a range of skills and an increase in professional qualities."
NICOLE LITTLE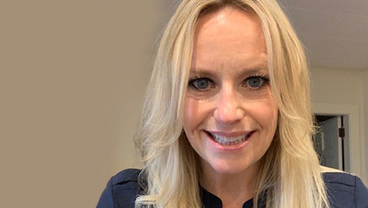 I really like the smaller hospital atmosphere here at ECHN. I have gotten to know so many of our amazing staff. It is so nice to be able to walk into the hospital and say hello to some of the best physicians in the area and have them call you by name not just because they just met you, but because they know who you are and ask about your family. That is something you won't find very often at some of the larger hospitals. Our hospital has a feeling of a close knit family environment. In the time I've been here, I've learned so much; starting off in the Emergency Department at Rockville as a technician, and now in the ICU at Manchester, I have learned new skills, new terminology, new computer programs, and have met amazing people. I have grown so much learning new aspects of the company and have been honored to assist in the past on the Employee Recognition committee. Every day I work I learn something new, which I use to help better myself and my team.
KRISTEN BROWN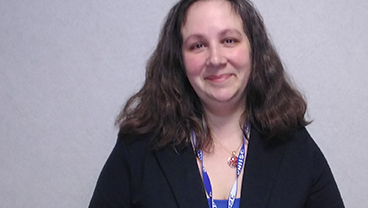 "Working for a woman-led company (Deborah Weymouth and Sharon Wetmore) has been an amazing experience; I feel fortunate to be working for ECHN and am trying to take in all the learning that is being offered. When you work for ECHN, you are truly taking care of your neighbors. We have a unique chance to truly support our community and have an impact on a personal level. I think all prospective hires should know that the healthcare benefits are remarkable and the tuition reimbursement is generous and encourages employees to further their personal and professional growth. And once hired, everyone is welcoming and supportive. Our educator is amazing and works very hard to tailor the orientation to the new onboarding nurse and their needs."
LAUREN DUGGER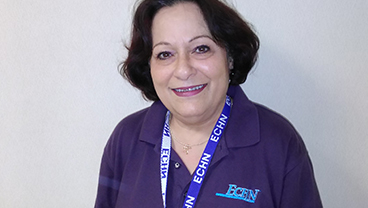 "The experience that I have gained while working here at ECHN has been invaluable. Working within the academic/therapeutic setting, I have been able to work closely with a variety of roles that advocate for young adults while helping to move them forward in their journeys. I started off at the beginning of my teaching career and now just a few years later I am confident in my role and more knowledgeable towards a range of skills and an increase in professional qualities."
SANDRA SMUTNICK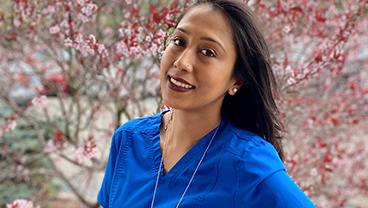 "I started volunteering at Manchester Memorial Hospital when I was in high school; I loved the environment of the hospital. I applied at the kitchen and worked there for 10 years before I got my LPN license. To me ECHN is family; I practically grew up working for ECHN and I love every moment of it. I would tell a friend interested in a job here to definitely apply because there is respect in ECHN. I believe every job should have mutual respect for each other and the job that we do and ECHN has that respect. I would tell them there are opportunities for growth in ECHN; I began working in the kitchen and now am a nurse helping people."
TOGOR PALMA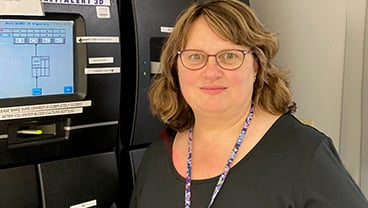 I volunteered in Rockville General Hospital's emergency department when I was in high school. After graduating college, I was ready to come back home, and it was an easy decision to take a second shift position at the hospital. I felt like I was already a member of the family; it felt like a homecoming. At ECHN, we work as a team, we work hard and we support one another. 32 years later, I am grateful I was given the opportunity to work at the very place that introduced me to laboratory medicine and I am able to work someplace close to home.
BRENDA JACOBSEN, MT (ASCP) CLS (NCA)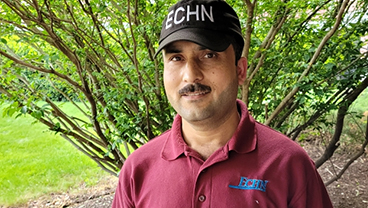 "The reason I enjoy working at the hospital is that I love to help patients; when they have recovered and are ready to leave brings me happiness. All of our colleagues are great, especially my director and manager; there's a great working environment and we all work together."
MUHAMMAD IQBAL

Don't just balance work and life.
Love them both.