Urgent Care
Location Details
Hours of Operations
Monday – Friday 8:00 a.m. – 7:30 p.m.
Saturday and Sunday 8:00 a.m. – 2:00 p.m.
2800 Tamarack Avenue, Suite 105
South Windsor, CT 06074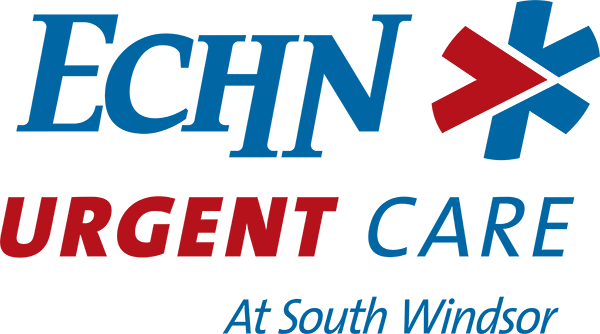 When feeling better can't wait, trust ECHN's Urgent Care Center in South Windsor for a wide range of medical services, without a visit to the hospital emergency room. You will also get the ongoing support of the ECHN services should you need additional care.

Urgent Care at South Windsor Campus
ECHN's Urgent Care at our South Windsor Campus provides non-emergency treatment of illnesses and injuries that are not as serious as those seen in an emergency department. Patients are seen by emergency medicine specialists on a first-come, first-served basis. No appointments are necessary.
Our Urgent Care Center is able to treat:
Back pain
Bruises and cuts requiring stitches
Ear pain
Insect bites
Mild abdominal pain
Minor eye injuries
Minor slips and falls (without significant head and neck trauma)
Rapid COVID Testing

NOTE: No physician's order is required to receive test. Symptomatic patients will receive a full evaluation and testing. Swabbing is available for asymptomatic patients.

Rashes
Sore throat, congestion, runny nose and cough
Splinters and foreign body removal
Strains, sprains and broken bones
Uncomplicated skin abscesses
Urinary tract infections
Vomiting and diarrhea

When should I visit the Urgent Care Center?
Hospital emergency departments treat patients with the most serious conditions first, so patients with less urgent needs will often wait longer to see a doctor. Our Urgent Care in South Windsor provides immediate treatment for less serious conditions as well as when your physician is not available. Our Urgent Care Center also offers healthcare services like wound sutures and x-rays for injuries, to eliminate the need for a hospital visit.