3D Mammography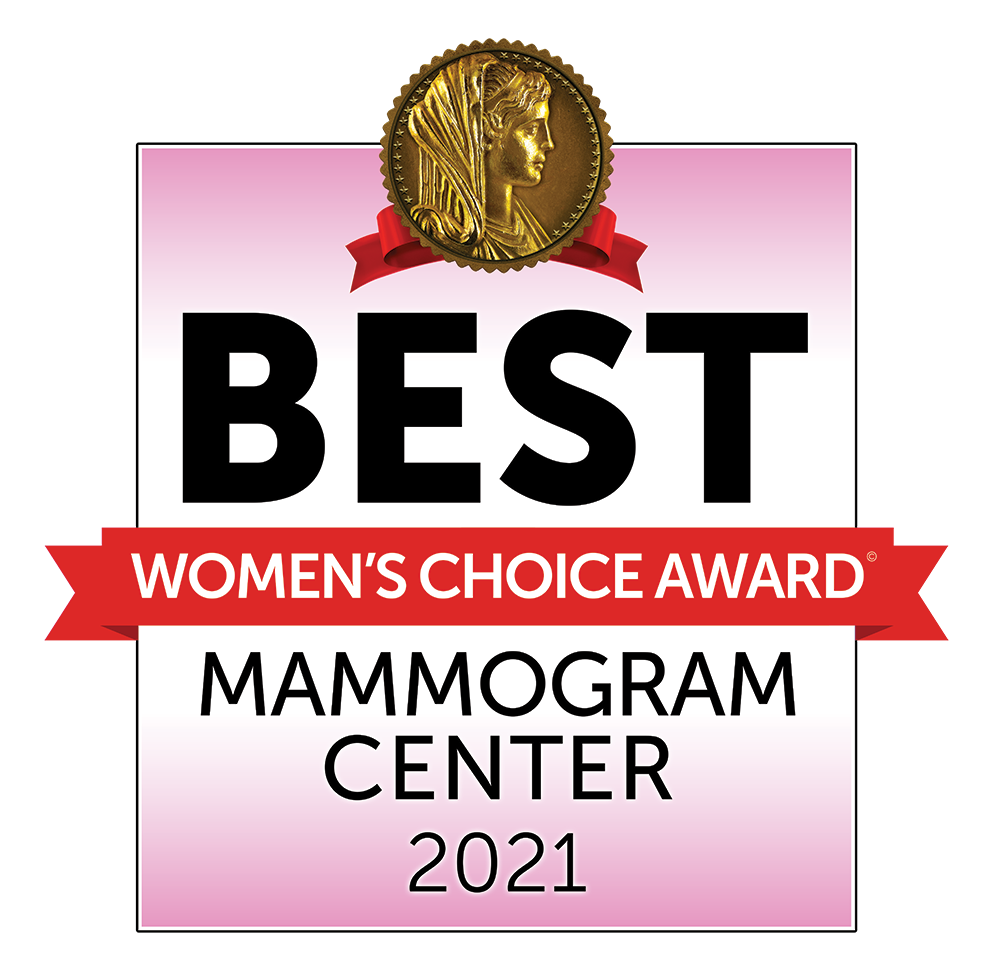 ECHN's Women's Center for Wellness has received the 2021 Women's Choice Award® as one of America's Best Mammogram Imaging Centers.

More accurate up-front.
Whether it's your first or your 25th mammogram, accuracy means everything. With traditional technology, women would often have to go back multiple times to be certain of results. Now, with greater resolution and a more comprehensive view, ECHN's 3D digital mammography gives your doctor more reliable results the first time – which can mean fewer callbacks for you.
The screening process itself is more advanced, too. The intelligent system can customize settings to your body, helping to create a more comfortable experience.
With the advanced treatment and support services of the Breast Care Collaborative and John A. DeQuattro Cancer Center, ECHN has always been a leader in the fight against cancer. Now, we're at the forefront in early detection and prevention, too. Talk to your doctor about 3D digital mammography or schedule a screening today.

What is 3D mammography?
A three-dimensional (3D) mammography (breast tomosynthesis) is an FDA approved breast imaging test that combines multiple two-dimensional (2D) breast images or x-rays to recreate a three-dimensional picture of the breast.
Why is it use?
3D mammography is used to look for breast cancer in people at their annual or screening mammogram, who have no signs or symptoms. 3D mammography is also used to investigate the possible causes of breast problems such as breast lump, pain and nipple discharge; this is known as a diagnostic mammogram.

Getting a 3D mammogram
Getting a 3D mammogram is similar to getting a 2D mammogram. The x-ray tube moves as an arc around the breast while taking images. A 3D mammogram takes a few seconds longer than a 2D mammogram because more images are taken.
Many studies have found that 3D mammography appears to lower the chance of patients being called back to the office for follow-up testing, because it is highly accurate. It also appears to find more breast cancers, and several studies have shown it can be helpful in women with more dense breasts.
At ECHN, we offer 3D mammography using the Siemens Mammomat Revelation equipment, the next generation of 3D mammography. It features a wide-angle, high-definition technology that captures more detail. This helps uncover abnormalities that might otherwise be hidden by breast tissue.
Our Locations
Women's Center for Wellness:
2600 Tamarack Avenue
Suite 100
South Windsor, CT 06074
Monday: 8:00 a.m. – 8:00 p.m.
Tuesday – Thursday: 7:30 a.m. – 8:00 p.m.
Friday: 8:00 a.m. – 4:30 p.m.
Saturday (twice a month): 8:00 a.m. – 12:00 p.m.
Tolland Imaging Center:
6 Fieldstone Commons
Suite E
Tolland, CT 06084
Monday – Thursday: 7:30 a.m. – 4:30 p.m.
Friday: 7:30 a.m. – 4:00 p.m