Mission, Vision, Values, and History
Our Healthy Identity.
Our mission, vision and values are core elements that help define who we are as a healthcare provider. These statements represent our reason for being, what we are trying to achieve and how we go about our work. They guide our actions every day, helping us to maintain excellence throughout our health network and forge positive relationships with everyone around us.
Our mission is to improve your well-being by providing high-quality, compassionate healthcare. Our vision is to be your trusted community healthcare partner, delivering high-value, patient-centered care.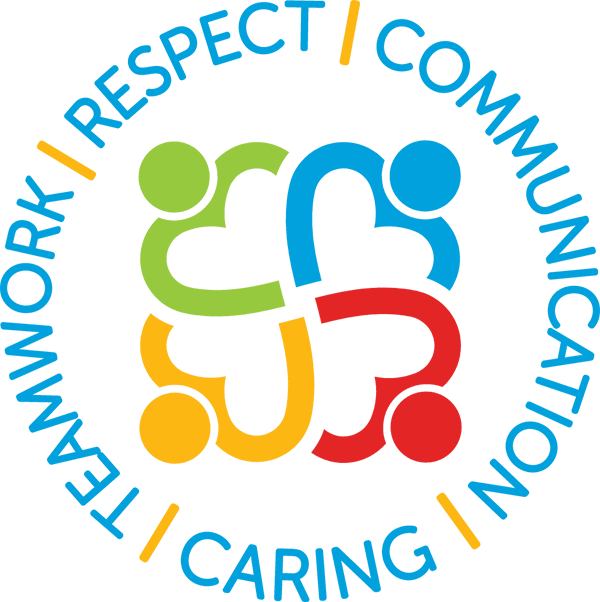 Our core values of who we are and what we do are essential to maintaining excellence throughout our health network and forging positive relationships with patients, employees, physicians, volunteers and the community.
Caring
We act with kindness and concern toward all patients, their families and our peers.
Respect
We demonstrate due regard for the feelings, wishes and rights of all those around us.
Communication
We are open, honest and forthcoming when sharing information with each other and with our patients and community.
Teamwork
We freely offer assistance to others and trust in our peers to help us achieve shared goals.

Who We Are
Our network of affiliates includes:
Hospitals
Manchester Memorial Hospital: 71 Haynes Street, Manchester, CT 06040
860.646.1222

Rockville General Hospital: 31 Union Street, Vernon, CT 06066
860.872.0501
Blood Draw Centers
Locations in Coventry, Ellington, Manchester, South Windsor, Tolland and Vernon/Rockville.
Rehabilitation Facilities
Locations in Ellington, Manchester, South Windsor and Rockville.
Imaging Centers
Locations in Manchester, South Windsor, Tolland and Vernon/Rockville.
ECHN Medical Group Primary Care and Specialty Services
Central Business Office:
8 Keynote Drive, Vernon, CT 06066
860.533.2981
Our Primary Care Offices are located in East Hartford, Ellington, Manchester, Rockville, South Windsor and Vernon. Our Specialty Care Services include Cardiology (Manchester), Endocrinology (Vernon), Gastroenterology (Manchester and Tolland), General Surgery (Manchester), Neuromuscular Medicine (Manchester) and Orthapedic Surgery (South Windsor).
Home Care Services
Visiting Nurse & Health Services of Connecticut
8 Keynote Drive, Vernon, CT 06066
860.872.9163
Our History
The following is a timeline of our history that marks major events from the beginning roots of our hospitals in the early 1900's through present day: